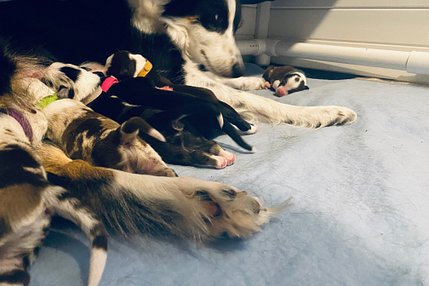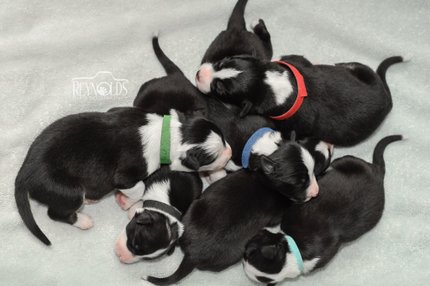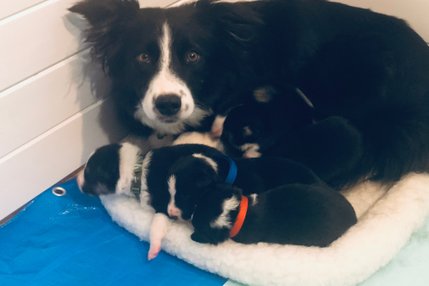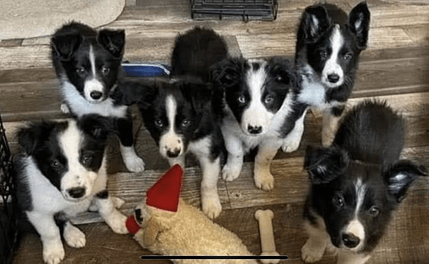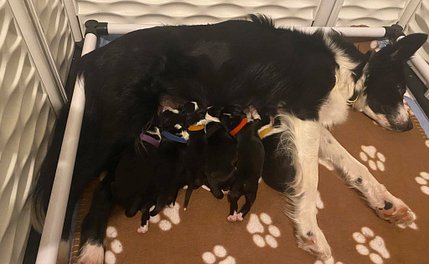 River X Resolve Dash 02/21
This litter was Legend's second and final litter. All puppies in this litter had amazing tug drive and a strong eye. Each puppy was extremely snuggly, a trait they inherited from their father. Overall, this litter was a great combination of work ethtic and bidabilty. One female was kept for future litters (Saga).
the River and Dash litter was truly a delight to raise. Both parents are very easy to handle and have great personalities. Multiple dogs among the litter are already jumping 15 + feet off the dock. They all love the water like thier mother River. Each puppy is extremely loving with an amazing off switch.
TBC IMP. Coal X Resolve Legend 02/22
This litter was be whleped November 2019.
This cross was chosen for performance and biddability. Both Sklyer and Legend are very accomplished frisbee dogs.
Ewenique Mission x Seth/Sid 1 06/16
Resolve Legend X TMF Skyler 11/19
This litter landed in July of 2018. The athlethicism and personality of the first litter encouraged us to do a repeat breeding. The second litter is just as successful as the first perfomring in; frisbee, dock diving, herding, agility, and barn hunt.
This litter also has her mother's personality, but has more of the sire's appreance.
Zaya was kept for future herding litters.
This litter hit the ground in June of 2016. Dam is a goose dog and show performer. Sire is a top producing herding dog in the world. All of the puppies from this litter are successful in various dog sports including; herding, frisbee, dock diving, and agility. This litter really took after Mission in personality and appreance. Every puppy is very friendly and biddable.
Legend and Dash were kept for future litters.
Ewenique Mission X Seth/Sid 2 07/18