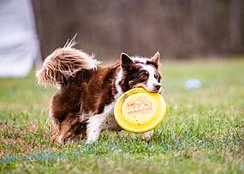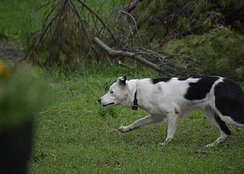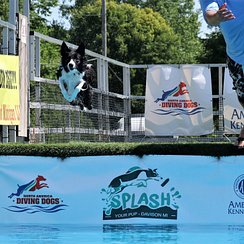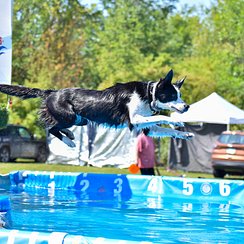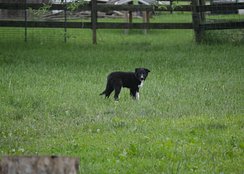 DOB: 02.21.22
ABCA
OFA:
DNA:
Time will tell with this little girl. But we like what we see already.
DOB: 07.03.18
ABCA:
OFA
DNA Clear/Normal Through Parentage
Zaya is a young herding dog that is expected to start competing in herding in Spring 2020. She is a very sweet loveable dog who can work for days. She has never met a dog or person she does not like. She is a forward dog on stock who is confident and willing to listen to handler.
Standing at stud to approved bitches.
DOB: 06.17.16
ABCA:
OFA Hips/Elbows Good/Normal
DNA including EOD Clear/normal
Dash is a bread and butter dog with a great eagerness to please. He has the drive to get the job done out in the field but has a sweet disposition and off switch in the home. Dash is one of Greg's go to dogs for goose control and his primary trial dog. Dash has had two top 10 placements in The blueGrass PN in 2019 and 8th place pn at the woodstock wool and fiber festival. Dash is expected to start competing in open Spring 2020.
DOB: 05.17.18
ABCA: 464479
OFA: Hips/Elbows Good/Clear
DNA: Including EOD Clear/Normal
DOB: 05.24.20
ABCA: 493720
OFA: Hips/Elbows Good/Clear
DNA: Clear/Normal EOD Carrier
Wicca is an amazing young dog. She has never met a stranger. Trialed for the first time at the bluegrass (22) in novice. She didnt place but we liked her presence on the sheep. a very easy dog on sheep. we look forward to how she progresses.
DOB: 11.27.19
AKC
OFA: Hips/Elbows Good/Clear
DNA: Clear/Normal